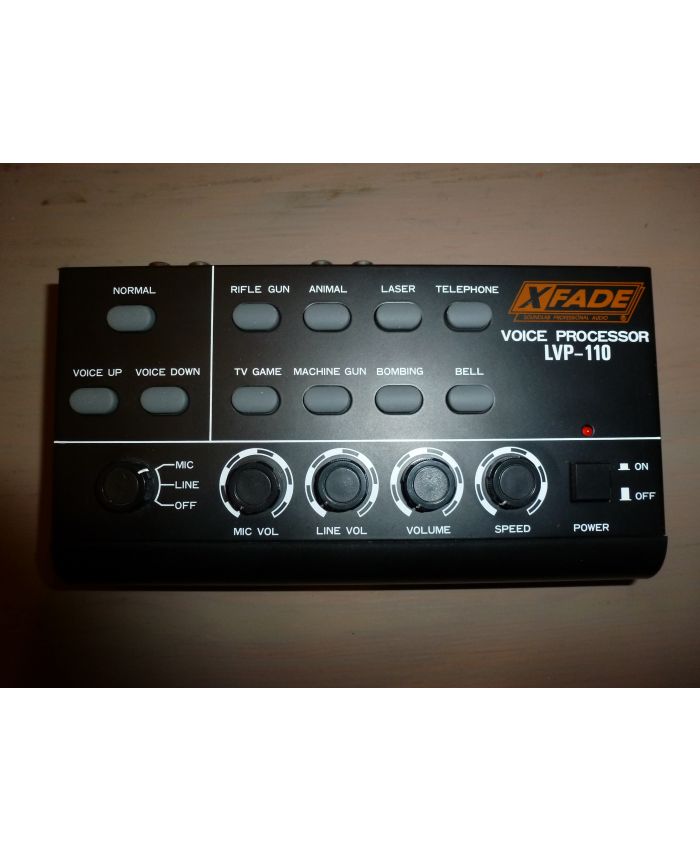 XFade LVP-110
Quick Overview
X Fade Voice Processor

X Fade LVP-110
XFADE LVP-110 VOICE PROCESSOR Soundlab Xfade LVP-110 Voice Processor 7.5" by 4". 9v battery powered rear panel has line in/ mike in and line out phono sockets. In good condition and working order, but battery cover missing. Compact voice processing designed to transform at the touch of a button.
8 sound effects with speed control.
Input sensitivity: 150 mV.
Mic: 1.5 mV.
9 VDC power supply (9V battery not included)
Output: 250 mV.
Top panel has mic/line/off switch
voice up/down/normal buttons
Rotary mic volume, Line volume, volume, speed
Built in effects: Rifle, Animal, Laser, Telephone, TV Game, Machine Gun, Bombing, Bell.
All adjustable by the speed control.