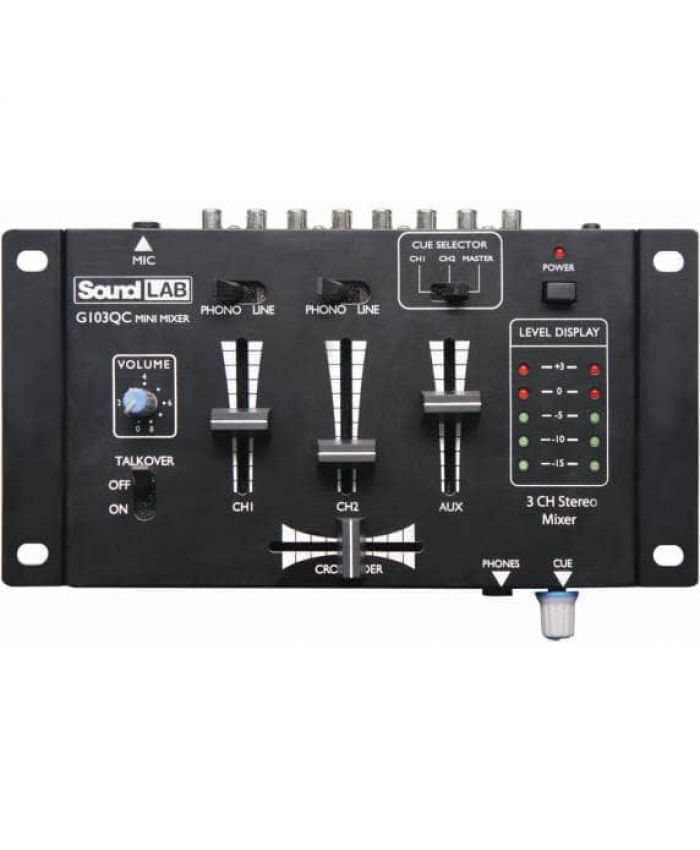 Soundlab G103QC
Quick Overview
Soundlab G103QC MINI MIXER WITH CROSSFADE

Mixing in a confined space? In need of ultimate portability? Looking for the ideal solution for mixing on the go?
The Mini Mixer from SoundLAB meets all of these requirements and more!
At only 500 grams weight and dimensions of 50x355x150(mm), this is a small mixer indeed!
But with its offering of 2 line/phono inputs, a stereo/mono switch, 1 mic input and overall volume control together with talk-over, crossfader and headphone output, its feature-set is certainly anything but small!
It is made from high-quality metal and is supplied with mounting holes and anti-scratch plastic feet to allow for full versatility whether you are looking to mount the unit or use it in a standalone configuration.  
AC Input (V):  12 Via PSU Supplied
Colour:  Black
Weight (kg):  0.5
Product Dimensions (mm):  50x355x150