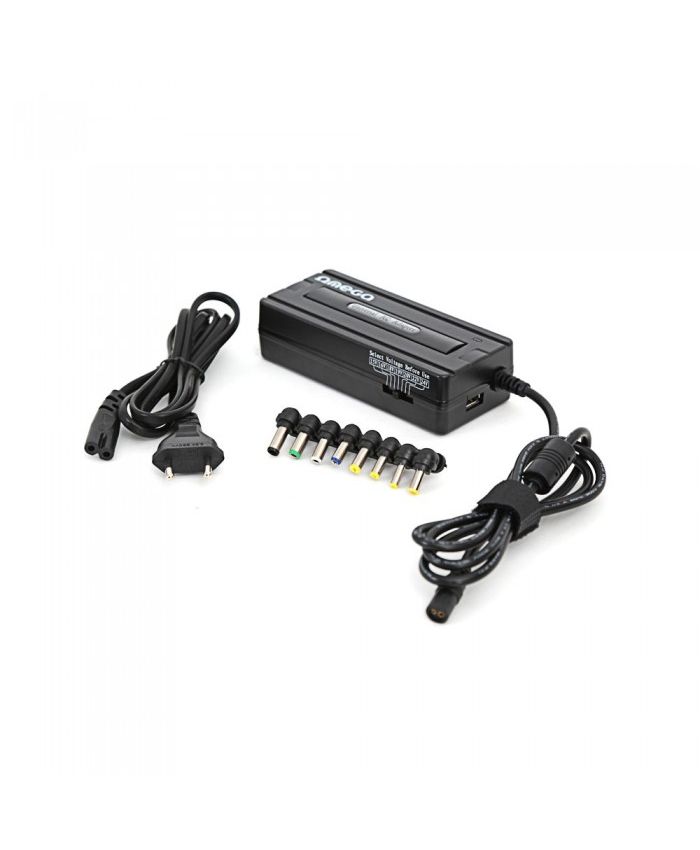 Omega OZU9021U
Quick Overview
Omega Laptop Charger

Omega OZU9021U
Specifications
OZU921K UNIVERSAL 90W NOTEBOOK POWER ADAPTER AUTOMATIC 2IN1 + MOBILE CABLE KIT REAL POWER: 90W AUTOMATIC VOLTAGE DETECTION
Provides triple protection of your notebook: over-voltage protection, surcharge-protection, over-current protection
7 voltages output: 9.5V/10.5V/12V/14V/16V/19V/20V
INPUT DC: 100V-240V AC 50-60HZ
11 EXTRA COMPATIBLE PLUGS FOR ALL POPULAR LAPTOPS: SONY, TOSHIBA, NEC, IBM, LITEON, ASUS, DELL, HP/COMPAQ, DELTA, FUJITSU, GREATWALL, ACER
Recharge/ data transfer solution for all popular portable devices.
Supports mobile phones, music players, gaming consoles, and many others.
Easy to carry – no hassle with many cables in your bag.
Plugs available:
IPOD/IPHONE RECHAGING / DATA TRANSFER
MINI USB / DATA LINK / RECHARGE FOR PSP / AND MANY OTHER DEVICES
RECHARGE FOR PSP
RECHARGE FOR NINTENDO DS
MICRO USB – RECHARGE / DATA TRANSFER CABLE – FOR MOST OF MODERN MOBILE DEVICES