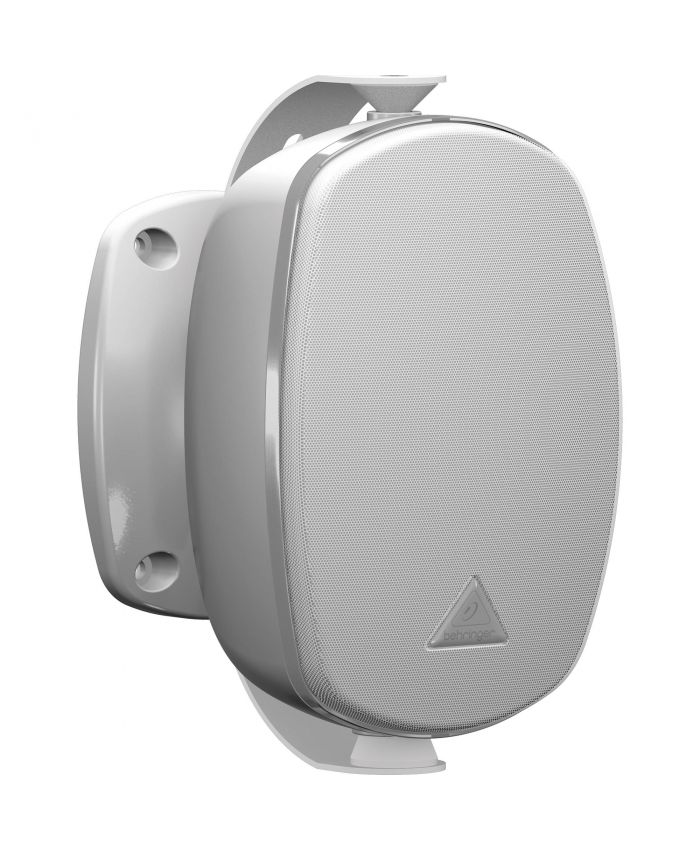 Behringer Eurocom SL 4220
Special Price €99.00
Regular Price: €119.00
Quick Overview
Behringer Eurocom SL 4220
The Behringer Eurocom SL4220 is a professional high-performance surface-mount loudspeaker system that is ideal for a wide variety of interior fixed installation applications involving foreground music, AV playback or distributed sound reinforcement. Weather resistant design for use in indoors or protected outdoor areas.
The SL4220 features a 4" / 100 mm low frequency driver and a 3/4" / 19 mm high frequency driver with a nominal impedance of 16 Ohms and a switchable selector for use in either in low- or high-impedance mode. Housed in a ported enclosure of low-resonance molded composite, the SL4220 leaves behind the boxy shape of traditional surface mount speakers, offering instead a sleek look with smooth curves that enhance the ambiance of any location.
Combining performance and versatility in a compact, stylish loudspeaker that looks good anywhere, the Behringer Eurocom SL4220 is an excellent choice for any surface-mounted installation requiring top quality sound and exceptional value.
Nominal Impedance: 16Ohms
Low Frequency Driver: 4" at 45 W
High Frequency Driver: 3/4" at 3 W
Power Handling: 30 W  (RMS)
Maximum SPL101dB at 1.0m (continuous, passive), 107dB at 1.0m (peak, passive)
Enclosure: Plastic
Frequency Range: 90Hz to 20kHz
Frequency Response: 120Hz to 20kHz
Nominal Dispersion: 120 deg.
Directivity Factor: 6.0 (average 500Hz to 16kHz)
Directivity Index: 7.8dB (average 500Hz to 16kHz)
Sensitivity: 86dB, 1 W at 1m passive, half-space
Crossover: Transformer, passive
Crossover Frequency: 2.2kHz
Transformer: 70 V: 30 , 15 , 7.5 , 4 W
100 V: N/C, 30 , 15 , 7.5 W
Grille Powder-coated steel
Termination: 4-pin Euroblock connector
Dimensions
Dimensions (H x W x D): 231.14 x 149.86 x 144.78 mm
Weight: 2.00kg (Approx.)