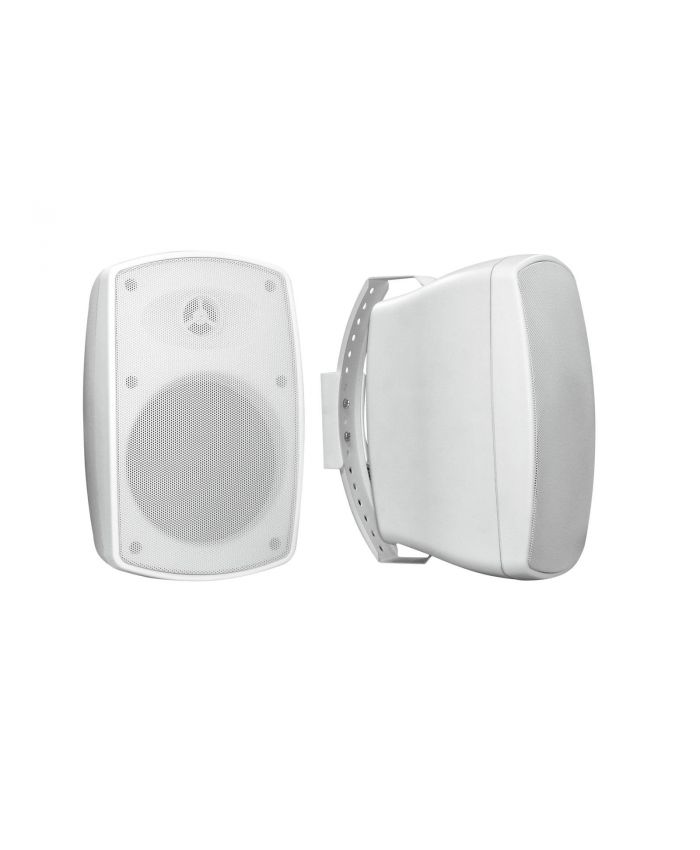 Omnitronic OD-6T
Quick Overview
OMNITRONIC OD-6T Wall Speaker 100V pair
Weatherproof wall speaker pair

The 100 V sound reinforcement speakers OD-6T by OMNITRONIC convince by their very good sound image and are optimally suited for your indoor and outdoor use.

The 2-way system is equipped with a 16.5 cm woofer and a 2.5 cm dome tweeter with silk membrane. The wall-mounted speaker pair features a 100 V transformer with 4 power taps and a power switch with 8 ohm operating position.

The swivel and tilt mounting bracket allows you to mount the OD-6T speaker cabinets to the wall or ceiling at any angle.

The weatherproof (IP65) plastic housing with metal grid also has a cover over the connections.
Weatherproof wall speaker pair (IP65) with 6.5" woofers and 32 W RMS
2-way system with 16.5 cm woofer (6.5") and 2.5 cm silk dome tweeter (1")
Durable plastic cabinet with metal grille and cover for the connectors
Power selector switch with 8 ohms operating position
With Panning and tilting mounting bracket for ceiling or wall installation in most varying angles
Suitable for outdoor use IP65
2 pieces per set