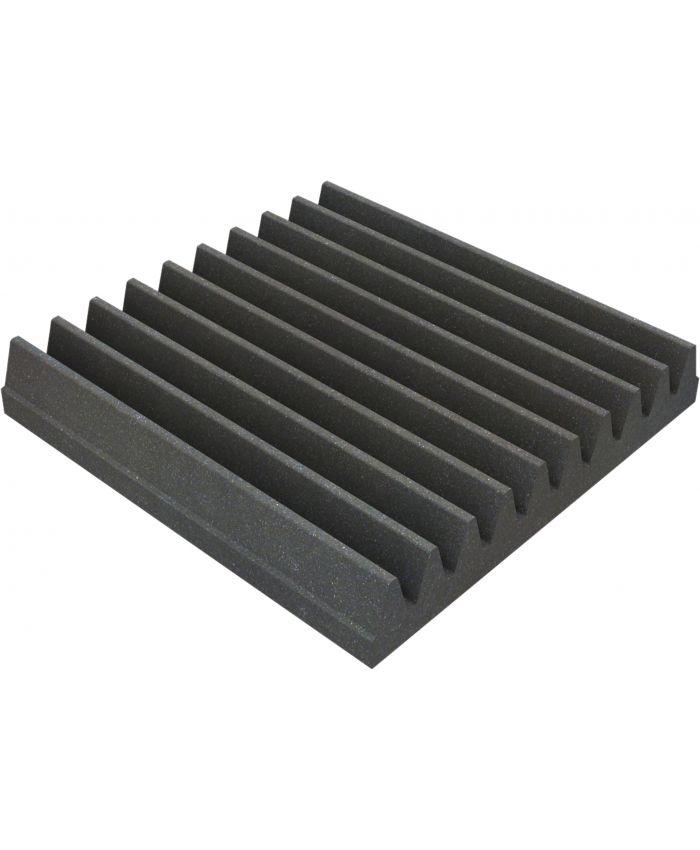 The Classic Wedge 30 Tile from EQ Acoustics brings new levels of product quality and acoustic performance to audio enthusiasts and professionals on a budget. Ideal for your recording studio, vocal booth, home cinema etc. Classic Wedge 30 tiles reduce unwanted reverberation and sound reflections resulting in better recordings, tighter mixes and a more accurate and pleasing sonic experience. Manufactured from EQ's exclusive open cell acoustic foam, this product is a stylish interpretation of the classic 'Wedge' design. Produced in a state-of-the-art manufacturing facility, these acoustic tiles have a uniquely sharp and consistent finish for the ultimate 'studio' look. With 16 tiles per box you can assemble a wide variety of wall patterns. These 30cm tiles are ideal for treating larger areas quickly and easy and work perfectly in combination with our larger 60cm Classic Wedge 60 Tiles and Colour Panels. Available in Charcoal Grey and Electric Blue.Tile Size: 30cm x 30cm x 5cmQuantity: 16 tiles per boxCoverage: 1.44 SQMNoise Reduction Coefficient (NRC): 0.85Fire: UL94 HF1Suggested Fixing Method: EQ FlexFit hook and loop / building adhesive /Foam Density: 27-30kg/m3
Designed to reduce sound reflections and unwanted reverberation's, making for better recordings and tighter mixes
Ideal for recording studios, home-cinema and vocal booths, etc. Helps improve the overall sound.
Perfect for permanent or temporary installations, using either Hook and Loop or Spray Adhesive.
Manufactured in the UK from Open Cell Fire Retardant Foam.