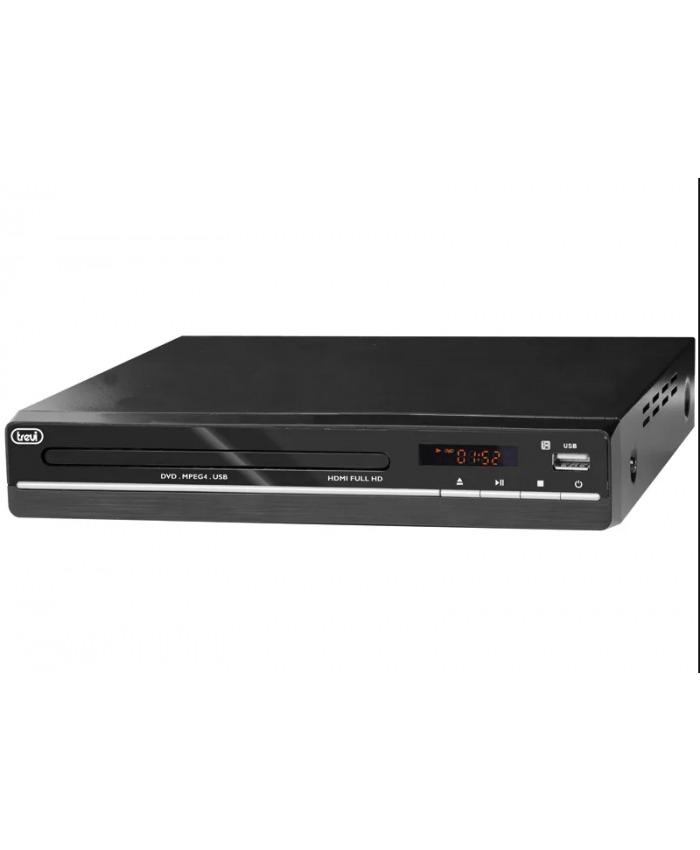 Trevi DVMI 3580 HD
Quick Overview
Trevi DVMI 3580 HD
The Mini DVD Player Trevi DVMI 3580 HD is a compact device that offers the most common and modern multimedia connections.
These features make the Mini DVD Player TREVI a product suitable for a young and demanding audience.
Thanks exit HDMI , can be connected to the latest generation of televisions, allowing viewing of your favorite movies in high quality.
The practical input USB also allows you to put in a vision, without a computer, all video, audio and photos that guard the hard drive or flash drive.
With DVMI 3580 HD formats you can play MPEG4 , DVD , CD , MP3 and JPG . Clear display enables you to view the audio tracks you are listening to or the selected video output.
It is supplied with the remote control , it works with PAL and NTSC systems automatically detected and can be supplied at 230 volts.
The Mini DVD Player Trevi DVMI 3580 HD will allow you to own in a small space a large multimedia station.
HDMI OUT with resolution FULL HD 1080P

USB reader

Led display

Remote control

Mpeg4 / dvd / cd / mp3 / jpeg player

Output audio-video RCA / video scart / composite / RGB

Remote control

Power supply: AC 230V – 50Hz
Dimensions