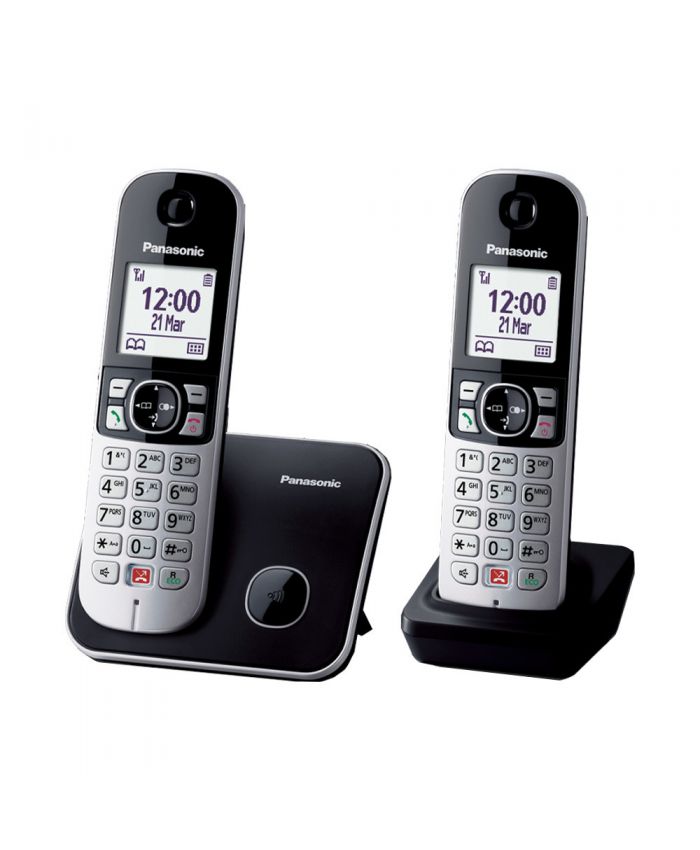 Panasonic KX-TG6852JTB
Special Price €59.00
Regular Price: €68.00
Quick Overview
Cordless DUO Phone Panasonic KX-TG6852JTB

Panasonic KX-TG6852JTB
Panasonic cordless phone with a minimal and elegant design with wide display and easily readable contrasting characters. Equipped with numerous functions to filter unwanted calls. You can automatically block entire prefixes that identify unwanted numbers, such as telemarketing numbers. At the same time, if you receive an unwanted phone call, you can record the caller's number in the call block list by simply pressing the dedicated key as the phone rings. The same button lights up to notify calls received by those who are not registered on the phone.
The large 200-number column allows you to classify contact groups with different ringtones to immediately identify who is calling you even when you are away from your phone. And if you're busy, converse comfortably hands-free while still maintaining high audio quality. Possibility to reduce background noise when the caller is in a noisy environment. You can also adjust the audio volume of each frequency band.
The "Do Not Disturb" mode allows you to turn off the ringtone during specific time slots, such as at night, to prevent unwanted phone calls from disturbing your rest. At the same time it is possible to keep the ringtone always active in case of phone calls from important contacts: just put them in a specific category of the address book.