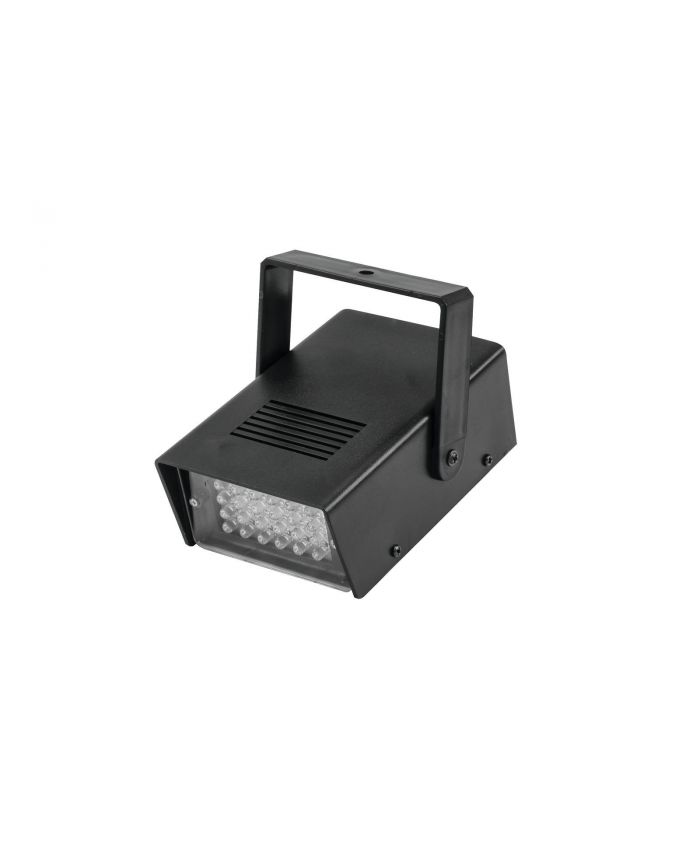 Eurolite LED Disco Strobe
Quick Overview
Eurolite 52200650
This basic strobe effect is equipped with 24 white LEDs and perfectly suited for your private party room. It can be operated in automatic mode as well as by sound control (via the built-in microphone).
Thanks to the mounting bracket, it can easily be mounted to a wall or ceiling.
The flash frequency (1-3 flashes/second) and the microphone sensitivity can be adjusted using the rotary control.
Compact strobe with 24 LEDs and sound control
Small strobe effect with 24 white LEDs
Flash frequency steplessly adjustable
Built-in microphone with sensitivity control
Lightweight plastic housing
24 powerful LEDs 5 mm cold white (CW)
The device is cooled by passive convection cooling
Controlling by stand-alone; Sound to light via Microphone
Strobe effect
With Mounting bracket
For application areas such as: Party room; Decoration