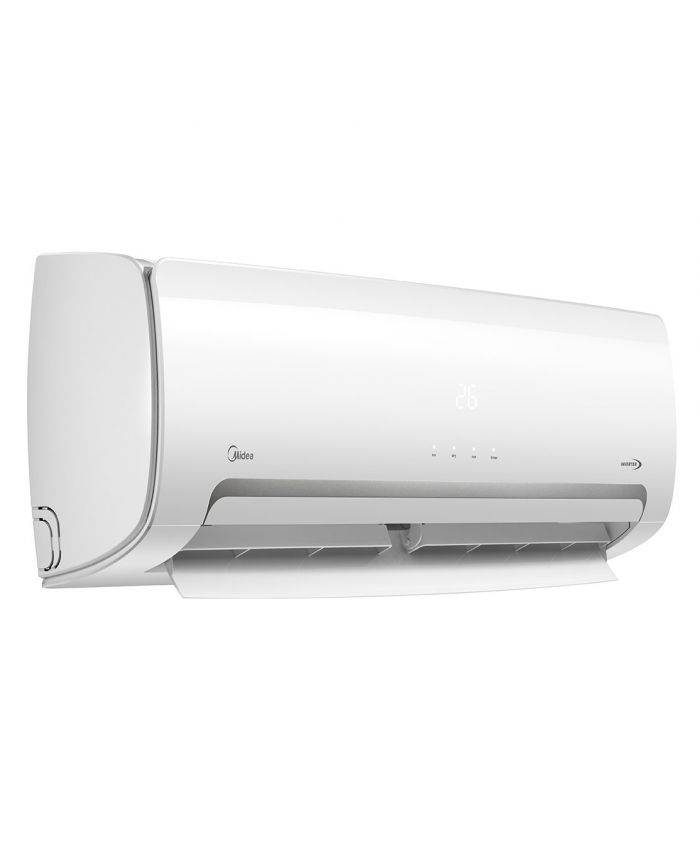 Midea XTREME 24,000
Quick Overview
Midea XTREME Series 24,000 BTU

Midea XTREME 24,000
The new Midea Xtreme air conditioning series "flexes its muscles" in terms of product performance, combining a refined and compact design with extreme performance to meet the challenges of the most difficult installations, with the certainty of the promise of comfort, regardless the environmental conditions.
Product details: 
Indoor unit code:  MSAGDU-24HRFN8
Outdoor unit code:  MOX401-24HFN8
Energy efficiency:
SEER: 6.4
SCOP: 4.0
Energy Efficiency Class (cooling): A ++
Energy Efficiency Class (heating) A +++
Annual energy consumption cooling / heating kWh / A: 383 / 1715
Performance:

Min-nom-max cooling capacity:  2.58-7.33-8.44
Power absorbed in cooling min-nom-max: 230-2402-3350  W
Min-nom-max heating capacity: 1.52-7.62-9.44 kW
Power absorbed in heating min-nom-max:  230-2177-3370  W
Air flow (Min-med-Max) m3 / min: 640-830-1020
Indoor unit  sound pressure (Min-Med-Max) (db (A)): 30-40-46
Sound power indoor unit max db (A); 62

Max external unit sound pressure (db (A)): 60

Max

 external unit sound power  

(db (A)): 67
Features:
Power supply (V / Hz / Φ): 230/50/1
Liquid / Gas Line Refrigerant Piping: mm (inch) 9.52 / 15.88
Type of refrigerant: R32
Dimensions and weight: 
Indoor Unit (LxWxH): 1083-377-244 mm ; 13 Kg
Outdoor Unit (LxWxH): 890-673-342  mm; 51 Kg
Midea smart kit (WiFi technology):
The indoor units of the Right series are equipped with the Midea smart kit.  The unit can be operated by the dedicated MIDEA AIR APP via a WLAN connection.
Product warranty:  All genuine residential Midea Air Conditioning Units sold in Malta are new, packaged and have a warranty of 5 Years from the date of purchase.